We're glad you're here! On this extension of the momsAWARE website, you'll find recipes and instructional videos to help you cook "outside the box" of processed, pre-packaged convenience foods. Our recipes make use of healing, nutrient-dense ingredients, based on the research of Weston A. Price and others who have discovered the rich heritage of clean, unprocessed foods.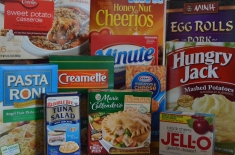 In our quest for better health, many of us are considering a dietary change, one with fewer processed, "boxed" foods. Perhaps chronic illness is a motivating factor. Or a child with behavioral issues. Or simply a general desire to eat healthier.
All sorts of doubts creep in when we make a decision to change. Doubts that keep us from taking action. Below are ten such doubts, along with ten truths to counter them.
Blend in food processor or high-powered blender:
1 red pepper
2 cloves garlic
1/2 onion
Beet greens, carrot greens, or any greens of choice (a couple of handfuls)
1 tsp. cayenne pepper
Add a small amount of water if needed to make a nice "paste" or "sauce."
The following is a delicious, grain-free version of pancakes.
Ingredients:
4 eggs
1 c. milk (we use kefir—can substitute coconut milk or milk of choice)
2 tsp. vanilla
Pinch of stevia
1 tsp. baking soda
1/2 tsp. sea salt
1 tsp. cinnamon
1/2 c. coconut flour (see this excellent article on the benefits of coconut flour)
Coconut oil or ghee or butter for frying
This is a fundamental healing food. Known as the "Jewish penicillin," chicken stock is best prepared from scratch. The following instructional video shows you how.
(This video is part of a momsAWARE series called the Natural Year Challenge: Food Edition. Other topics include fermentation of vegetables, ways to locate food resources, and suggestions for utilizing nutrient-dense greens. Feel free to join us on this 10-step journey to healthier eating—we'd love to have you!)
Kids can have fun coming up with nutritious recipes of their own! Join 10-year-old Brandon Fabry as he prepares one of his favorite meals: a healthy salmon stir-fry.
Sisters in the Kitchen show you how to make a delicious turkey meatloaf—a rejuvenating recipe on the run.
These cacao balls make great gifts. Instead of sugar-laden, chemically altered, processed chocolate, introduce your friend or coworker to raw cacao powder. Not only are you giving something natural, you're also offering a nice dose of the "bliss" chemical, anandamide, a neurotransmitter linked to good mood!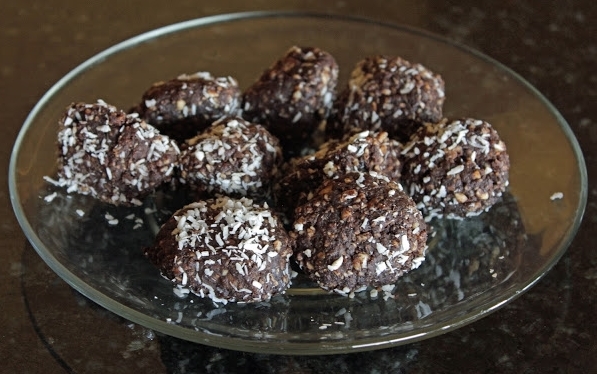 A great substitute for mashed potatoes!
Ingredients:
2 heads cauliflower
1/2 c. chicken broth
A few garlic cloves, pressed or minced
Boiled chicken (a little goes a long way)
Basil (dried is fine)
Salt and pepper
Steam cauliflower until very soft. Combine with chicken broth. Add garlic. Add boiled chicken and puree (a stick blender works great for this). Add basil, salt, and pepper to taste.
Try to serve right away, but can keep in the oven to warm. Does not do well for leftovers.
Kids can have fun creating their own recipes for healthy, nourishing foods! Join 12-year-old Colin Fabry as he demonstrates his recipe for chocolate avocado ice cream—a nutritious and delicious dairy-free/sugar-free treat you and your kids will love!
Safe cookware is foundational for a healthy kitchen. But how do we know which types are truly safe? Here is a brief overview of the three basic categories of cookware.